In the fierce battle to attract and retain talent, addressing employees' evolving needs could be a valuable edge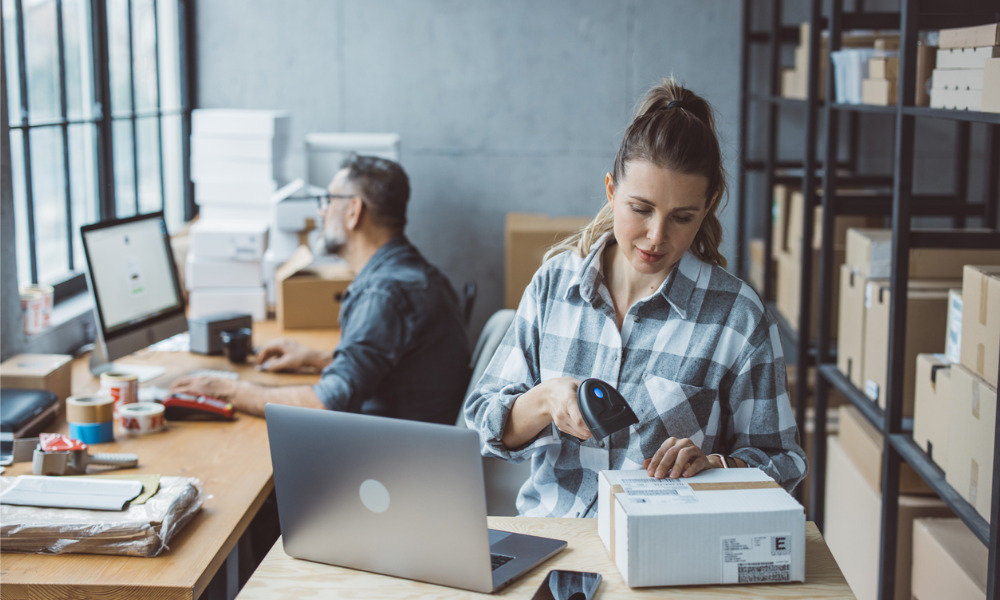 October marked Small Business Month in Canada, a time to recognize how vital small businesses are to our nation's success. Across Canada, small businesses drive the economy and are at the core of our communities.
Unfortunately, small business owners have faced unprecedented adversity amid the pandemic and now are dealing with a tightening labour market. In fact, an Abacus survey commissioned by Medavie Blue Cross shows over one-quarter (27 per cent) of small business owners in eastern Canada say employee recruitment or retention is a main challenge they face today.
So, what can small business owners do to set themselves apart to attract and retain talent in this competitive labour market? One key – and largely untapped – tactic is employee benefits.
Needs Of Small Business Employees Have Evolved
The pandemic put the needs of employees to the forefront and prompted employers across the country to reimagine what the future of work looks like for their organization. Today, amid the talent shortage, modernizing worker retention strategies has never been more essential to growth. This is especially true for small business owners who employ the majority of working Canadians (68.8 per cent) or 8.4 million people in the private sector.
It is important to understand what motivates employees and how to best support the needs of Canada's diverse workforce. When we took the pulse of small business employees in our survey, we found benefits are top of mind for them. In fact, 72 per cent of working Canadians employed by a small business would leave their current jobs for one that offers a health benefits package ‒ something they don't have in their current workplace. This likelihood grows with younger Canadians, showing the importance of shifting strategies to attract the workforce of the future.
When we look closer at the benefit features themselves, employees' needs are also evolving. We found that beyond traditional dental, drug, and vision coverage, the most important benefits for small business employees are hospital coverage (77 per cent), critical illness insurance (74 per cent), diagnostic tests (73 per cent), long-term disability (72 per cent), and health practitioners (70 per cent).
To attract and retain talent, small business employees require a variety of options. A one-size-fits-all approach to benefit plan design isn't enough.
Shifting Strategies to Attract Workers
While the current reality is that 80 per cent of small business owners in Eastern Canada don't provide benefits to their employees, that seems to be changing. According to our data, 35 per cent of small business owners are at least somewhat interested in offering health benefits to employees in the future.
Health benefits can now be deal makers ‒ or breakers ‒when negotiating an offer of employment. Our survey found 95 per cent of small business employees said a health benefits package is important to them. As workplaces transition to meet the evolving demands of employees and the competition for new hires intensifies, it's an opportune time for employers to enhance their value proposition with health benefits. Adding benefits that are relevant and responsive to today's realities can set their small business apart from the competition when vying for new, skilled employees.
Designed With Small Businesses in Mind
Small businesses have unique needs and challenges compared to large corporations and their benefit plans must be designed with these in mind. As a health insurer, small businesses are looking to us to offer solutions and reimagine benefit plans for their current and future workforce.
We know that running a small business has become increasingly challenging from a financial standpoint. Benefits packages must consider this to ensure we are reducing barriers that small businesses face in offering support to their employees. One way to do this is by offering companies a claims pooling option. At Medavie Blue Cross, our 'Benefits for Small Business' offering gives companies with two to 10 employees the opportunity to pool claims with other small businesses that have been operating for at least six months. This approach lowers the financial impact of high claims activity and helps to ensure the plan remains cost-effective for businesses over time.
Investing in employees and their well- being is not only the right thing to do, it also adds a competitive edge. From small local businesses to those with a national reach, Canadian small business leaders can empower their employees with the tools, resources, and benefits they need to thrive and flourish.
Travis Kelly is the Director, Brokerage Sales Ontario at Medavie Blue Cross.