Big Six bank enhances benefits for reservists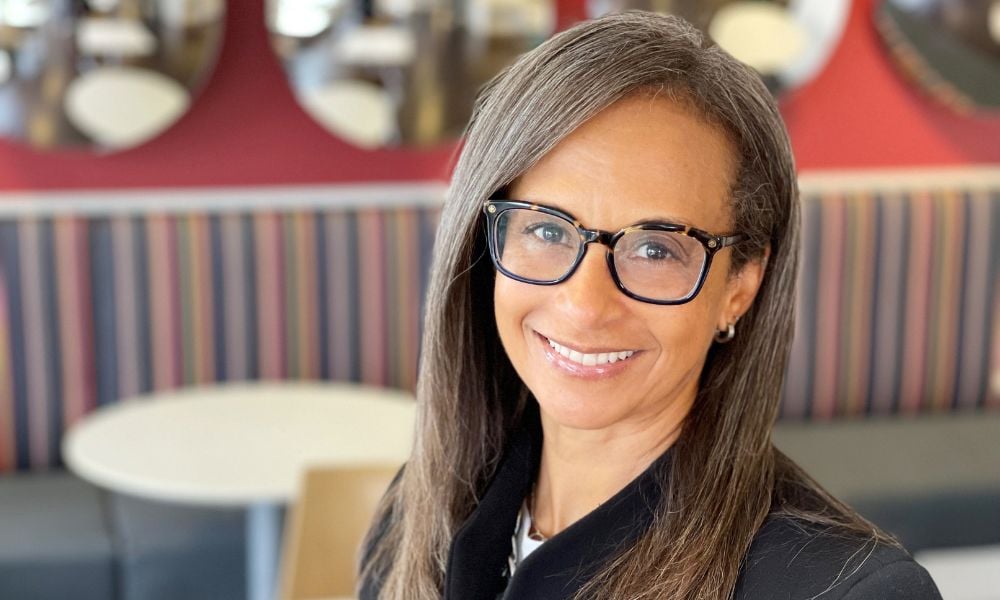 The Bank of Montreal (BMO) is providing more benefits to workers who are members of the military.
All employees who are members of the Canadian military community are eligible for a Military Leave Top-Up as part of a Military Reservist and Military Family Leave, where an employee has a family member who is a military reservist.
"The expansion of our program is really driving progress for employees who have served and are serving to defend the nation and their family members," said Vanessa Lewerentz, chief inclusion officer, BMO, in talking with HRD Canada.
Top-ups for military training, deployments
BMO's expanded Military Leave Top-Up ensures that employees' income is not affected when they need to be away for military training or service, according to the employer.
It includes top-ups of up to eight weeks for training and up to 52 weeks for all operational domestic and international deployments, including domestic deployment protecting Canadians from natural disasters.
The Military Family Leave, meanwhile, guarantees up to 30 days of job-protected, unpaid leave for BMO employees with family members who are reservists that need to attend training and deployment.
Both programs are designed to ensure financial stability for those serving in the military, said Lewerentz.
"The time away from work can be stressful for our reservists and their families. They are juggling so many responsibilities: family, work, military service and ultimately serving our country. So the enhanced policy gives all of us at BMO and our colleagues who are reservists greater financial peace of mind, especially during periods of military leave and or training."
Juron Grant-Kinnear, Canadian Armed Forces reserve member and assistant corporate secretary and lead, Legal Services at BMO, has positive words for the company's expanded program.
"This enhanced policy gives me and my fellow reservists greater financial peace of mind, especially during periods of extended military leave."
In 2022, the Ontario government introduced the Working for Workers Act, 2022, which seeks to protect the day jobs of training or deployed military reservists by expanding job-protected leave and trimming down the six-month continuous employment requirement to just three months.
Supporting military members after service
BMO also claims the support it provides to workers who happen to be military personnel extends far beyond their military service.
For one, they have internal resource groups that are designed to support these workers.
"Internally, within the organization, we have employee resource groups which are volunteer-led. We have 11 of them, one of which is our Veterans Advisory Council Employee Resource Group," said Lewerentz. "Their focus is supporting colleagues who are reservists, veterans, military spouses and allies, so that [workers] can learn even if [they] don't have a military background."
"We learn about their experience and how to help them transition into working at BMO," she said.
The bank also has a military friendly hiring page, where Canadians who are transitioning from military life to private life have an opportunity to see what jobs might be available, said Lewerentz.
BMO – which claims to be the Official bank of the Canadian Defence Community – also special discounts and banking benefits for Canadian personal and business banking clients, which helps BMO customers "save more than $16.8 million in monthly plan fees in 2022".
'Inclusive practice' helps wellbeing
Supporting workers who are military reservists is "an inclusive practice" that is part of BMO's "boldly growing the good" purpose, said Lewerentz.
And she's encouraging other employers to do the same.
"It's an inclusive focus that we all need to continue. And I actually think that [there] is an opportunity for all of corporate Canada to support military personnel in financial and mental health and wellbeing as they juggle work in the private sector and protecting and serving our country."
The Canadian Armed Forces continue to face a staffing shortage despite several changes it announced to try to attract the members it needs, according to a previous report.