"It's one of the largest projects in the world," says CDPQ Infra CEO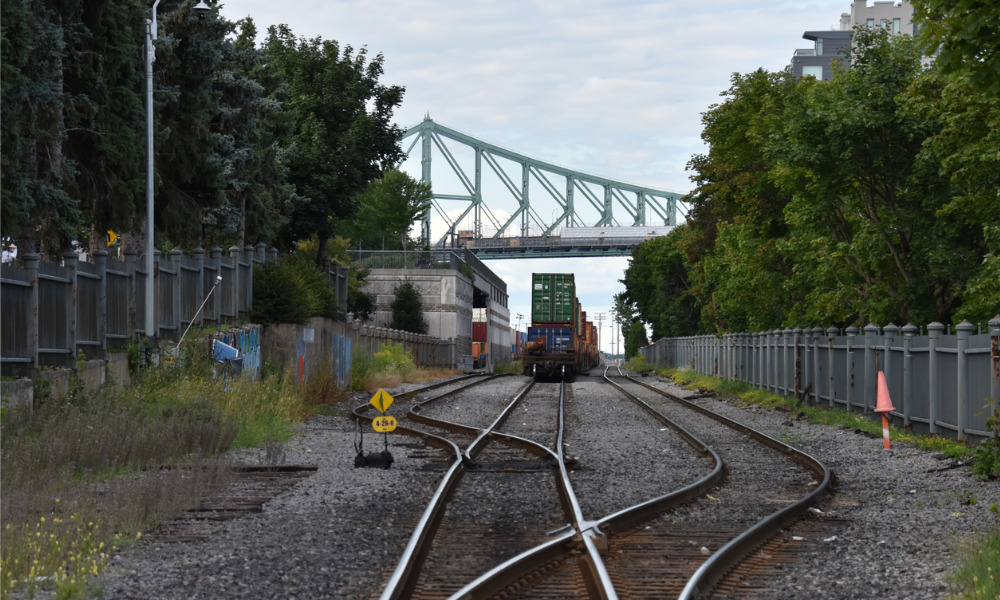 The price tag for Montreal's new transit line has surged to nearly $8 billion due to construction challenges and pandemic-related setbacks, according to the Quebec pension fund supporting the project as part of its infrastructure investment plan.
Caisse de Depot et Placement du Quebec's (CDPQ) updated estimate is 26% higher than the 2018 projection and approximately 60% more than the initial project conception. The decision to alter the design and include additional stations also contributed to the escalating costs.
The inaugural rail line of the new system, known as Réseau Express Métropolitain (REM), commenced operations in July, more than two years behind schedule. The COVID-19 pandemic led to work stoppages and supply chain disruptions. Technical problems with Alstom's unmanned trains further delayed the project's start, and train noise issues necessitated measures like sound barriers.
"It's one of the largest projects in the world being done — it's not a road," said Jean-Marc Arbaud, CEO of CDPQ Infra. He acknowledged that additional cost overruns were possible, but not of the magnitude seen earlier in the project's history.
While about 85% of the 67-kilometer transit network is completed, full functionality won't be achieved until 2027 when Montreal-Trudeau International Airport connects to the system.
The REM also receives support from the governments of Quebec and Canada, with investments totaling around $3 billion. However, only CDPQ bears the burden of cost overruns. The pension fund anticipates an annual 8% return on the project over the next 30 years.
CDPQ Infra will receive 75 Canadian cents per passenger-kilometer traveled, with adjustments for inflation, from local transportation authorities. Additionally, it will receive royalties from real estate development projects near metro stations, along with income from advertising.
Nicholas Hann, a rail consultant and former executive at the Canada Infrastructure Bank, noted that the REM project went "a lot more smoothly" than other major transit projects in Canada.
CDPQ is also part of a consortium, alongside SNC-Lavalin Group, bidding to design and develop a high-frequency passenger rail system between Toronto and Quebec City.