Top management buy-in is key to EDI success at top pension plan investment firm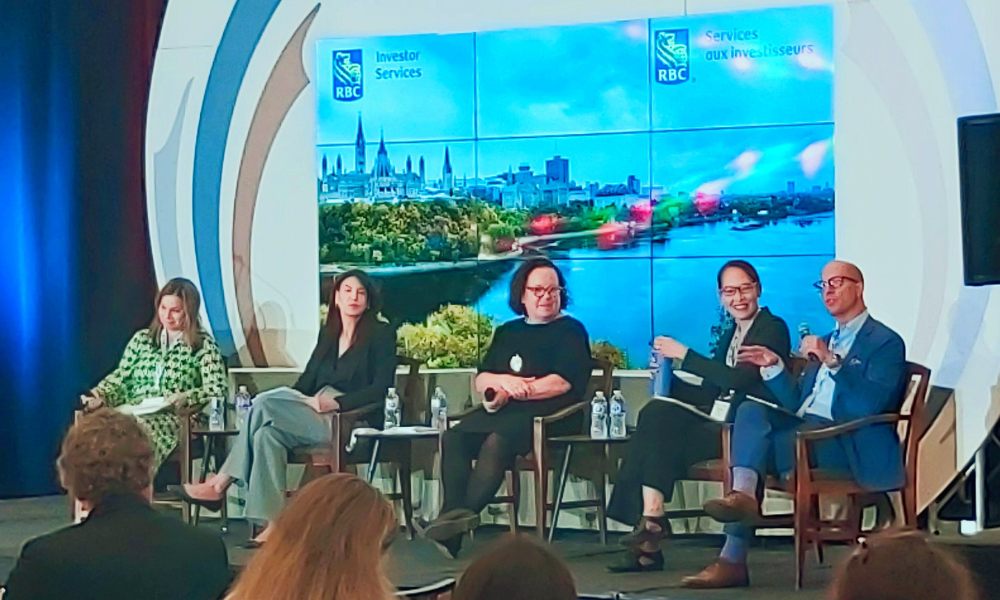 As part of its overall governance structure, CPP Investments is committed to being a fair, inclusive workplace and a preferred destination for diverse talent. The organization has a comprehensive initiative around Equity, Diversity, and Inclusion (EDI) to ensure all colleagues feel supported, respected, and valued for who they are as individuals and their unique contributions. This will help them do their best work and unlock their professional potential.
Speaking at the '2023 ACPM National Conference' at the opening plenary, 'Focus on Governance: Insights from the Maple 8,' Katie Daniels, managing director, head of compliance, said she is an EDI champion.
"To get a better perspective, [we need to] mix up age, stage, professional background, race, gender, and every dimension of difference," she said. And, while these can be challenging conversations that are difficult to have, she believes inclusion is vital to the success of an organization.
"It's not enough to simply create diverse teams, you have to create an environment where people can feel confident, that they can speak up and be heard and listened to."
CPP Investments approaches EDI at multiple levels which includes the CEO, senior executives, HR, governance and compensation committees, and consistent reporting to the board.
Multifaceted approach
The organization has a multifaceted approach which includes employee resource groups. Daniels says these groups are vital to the EDI approach and are "a source of energy, cross organizational networking, companionship, and courage creating.
CPP Investments' employee resource groups encourage colleagues to champion change through a range of programs and activities, including guest speakers, industry events, and social activities. Sponsored by senior management team members, these groups help build understanding and alignment on matters ranging from cultural differences, gender equity, LGBTQ+ inclusion, and sustainability.
When you include grassroots voices and perspectives from different ages and backgrounds, "you don't need a huge governance framework in place to [incorporate EDI]," says Daniels. "At a very granular level, you can do it in your day to day and embed that very easily in your organization."
She says three years ago, CPP Investments put together its EDI strategy and created accountability within the organization to champion the strategy and drive it forward. "It is being championed by our CEO and steered by the head of HR. I'm not sure how successful it would be without the buy-in from the most senior officials within the organization."
Daniels says employee engagement surveys are also an important element to a successful EDI strategy. Employees need to feel they can speak up within the organization and within their group. The survey will also offer data points to see the impact and success of CPP Investments' EDI approach and initiatives.