Survey shows interest in 'innovative, high-value benefit strategies'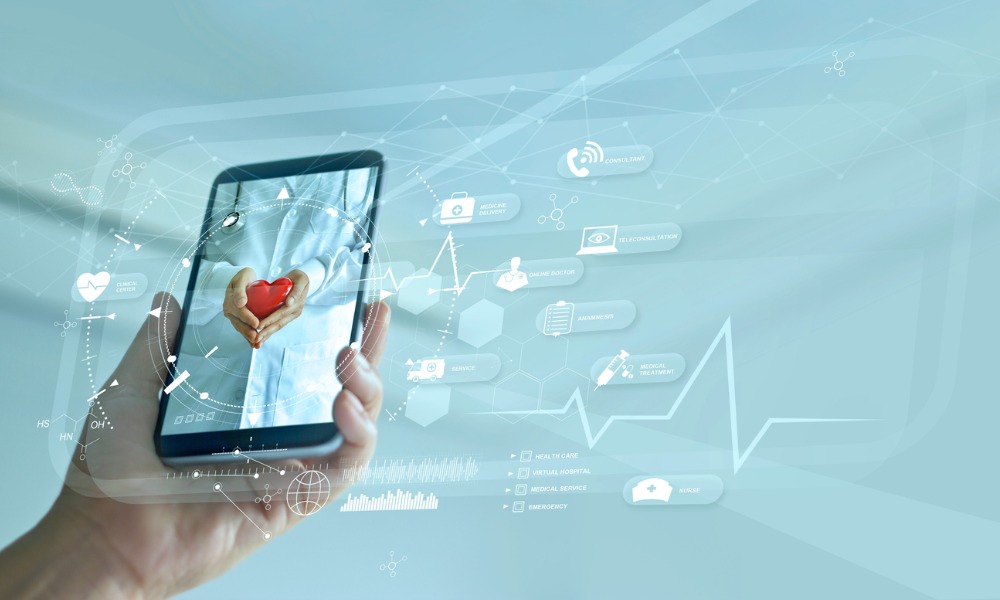 Employers are putting a lot of focus on improving virtual care benefit offerings to employees, according to a recent report.
Overall, there's been a 21 per cent increase in the implementation of additional virtual care offerings over the past 18 months, while 77 per cent of employers plan to increase their investment in virtual care over the next three years.
"Amidst continued workforce pressures and economic uncertainty, employers expect to build integrated, high value benefits strategies that fit the diverse needs of their entire population," says Kelly Bliss, US group health president at Teladoc Health, which did the survey.
"The study found notable growth in the percentage of employers offering a broader suite of virtual care services and reinforced employers' desire to manage a minimal number of vendors who can offer comprehensive services. Compared to last year, today's employers are expected to build innovative, high-value benefits strategies within the context of even more challenging market trends."
In 2021, Telus Health announced the digital integration of its employer-focused virtual care service with its own medical records, along with Ontario's provincial report delivery system.
The importance of virtual care
What's behind the increased investment? Employee appreciatiob, finds Teladoc Health's survey of 326 HR decision-makers at companies with more than 2,500 employees in the U.S.
Nearly 90 per cent of employers say an integrated whole-person virtual care strategy is "very" or "extremely" important. Today, 55 per cent of employers have implemented and achieved a whole-person virtual care program, a 20 per cent increase from 2021 data.
Also, 40 per cent of employers plan to expand their virtual mental health services over the next three years. Nearly three in four plan to focus that expansion on enhanced mental health services for adolescents, children and caregivers.
And amid rising employee demand for access to diabetes and weight-loss drugs, employers are seeking benefits programs that manage clinically appropriate prescribing and employee lifestyle support. More than eight in 10 (83 per cent) of respondents agree that virtual care programs can help address these concerns through an integrated program.
Eighty per cent of Canadians say their employer should provide access to virtual care or telemedicine, according to a previous report.
Benefits of high-touch virtual care
Providing "high-touch" virtual care to employees can be beneficial to employers, according to Pallavi Borkar, product marketing manager at Dialogue.
"A winning high-touch solution is one that supports employees throughout their care journey, providing them with the necessary support exactly when they need it," she says. "This approach equips team members with easily-accessible tailored care and evidence-based clinical support. Why? A unified solution that breaks down barriers between benefits is better suited to help employees address all aspects of health."
Providing this to employees, she says, can help companies:
reduce costs related to absenteeism
spend less on employee benefits plans
increase workplace productivity
boost job satisfaction, retention, and work-life balance