Initiative aims to enable trans staff to move to more inclusive states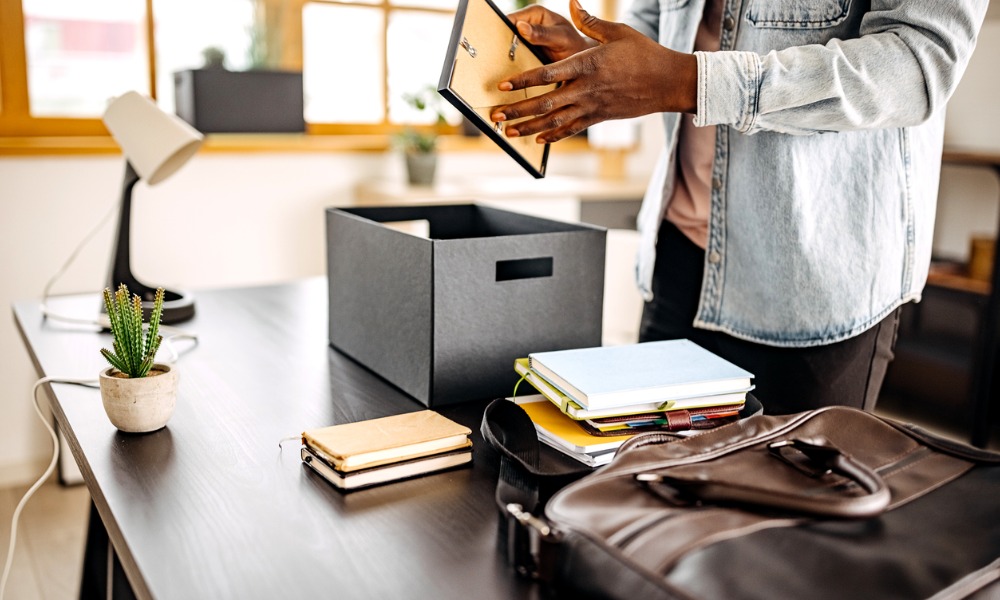 Indeed, has introduced a relocation payment of $10,000 for transgender employees or those with transgender children. The online job-search company introduced the policy in July but has only recently publicized the announcement.
The purpose of the policy is to provide transgender employees with the freedom to move to more inclusive states where they can receive care or support that might not be accessible in their home state. It is available to employees who live in U.S. jurisdictions where gender-affirming medical care is outlawed or limited. Some of these states include Florida, Texas, North Dakota and Tennessee.
The support is not just limited to transgender employees and their children but also to those who are gender non-conforming or nonbinary.
Shortly after Indeed announced the initiative, Sam Burger, a 30-year-old senior content creator at the company who uses the pronouns they and them, used the payment to move from Austin. Texas, to Denver, Colorado. The payment has gone toward a relocation that, they estimated, has cost them $5,000 so far and was inspired by the feeling that Denver would be friendlier to those seeking gender-affirming care.
"As soon as I found out that I was getting the money, it was very much like a weight lifted," Burger said, recognizing that many transgender workers don't have the same options.
Traditionally, companies only paid for relocation when they required an employee to move for a new job. By asking employers for financial assistance when moving for personal reasons — such as to avoid state-level LGBTQ laws or higher taxes — Burger and others like them are flexing their power in what has been a tight labor market, corporate relocation experts say.
Indeed is not the only company to offer support to members of the LGBTQ+ community. Some major U.S. corporations have accepted employee insurance benefits for transgender people. Some of the companies that provide health insurance plans that include access to gender-affirming care are Intuit and Netflix, while Starbucks offers plans that cover medications and surgical interventions.
In addition, Intuit, the company that makes accounting and tax software like QuickBooks and TurboTax, offers benefits that comply with the standards of the World Professional Association for Transgender Health. The company also provides moving assistance for transgender employees.
Other companies that offer benefits to LGBTQ+ communities include Bain & Company, which offers events and mentorship programs specifically for LGBTQ+ employees; IKEA, whose U.S, medical plan covers a portion of gender confirmation counseling and surgery; and Johnson & Johnson, which offers help with fertility treatments, adoption and surrogacy for same-sex couples looking to start a family.
The new policy could make Indeed a target of conservative groups, who continue to pressure companies to moderate their support for LGBTQ+ causes. Target and Bud Light beer both faced protests this year, first from conservatives upset with transgender marketing programs, and then from the LGBTQ+ community for backing off those commitments following sales losses.
However, companies that decide to follow in Indeed's footsteps must be committed to the policy prepared for potential backlash. "You certainly don't want to backtrack," said Maeve DuVally, a former Goldman Sachs communications executive and author of Maeve Rising: Coming Out Trans in Corporate America, which chronicles her experience of coming out as a transgender woman.
Over 20 U.S. states have passed laws aimed at restricting gender-affirming care for minors, according to a tracking site maintained by LGBTQ advocacy group Human Rights Campaign. Most recently, Texas and Florida passed their anti-LGBTQ+ laws, and as a result, Indeed's Indeed's LGBTQ+ employees reported feeling uneasy about their personal futures in those states.
Misty Gaither, Indeed's vice president of Diversity, Equity, Inclusion and Belonging, said the company consulted with its business resource group for LGBTQ+ workers about how best to respond.
The company will also cover any tax liability created by the $10,000 payment, which is considered income, Gaither said. So far, Burger is one of only a few employees who have taken advantage of the payment. The relocation stipend matches the $10,000 annual limit for reimbursement for travel out of state for medical treatment, she added.
Gaither said the Texas-based company knows it could incur the wrath of state officials for introducing a policy that could be viewed as critical of their actions, adding that "this might not work for all companies."
Since Indeed's Burger moved to Denver, they've felt more welcome and hope to have gender-affirming surgery and hormone therapy, they said. They added that their new hospital has been much more accommodating than medical services in Austin, and Indeed insurance will pay for all the costs, Burger said.
"Folks want to work at a company that they perceive is taking care of employees," they said.