Real estate investing report: the next few years will prove to be good vintage years to capitalize on expected dislocation and distress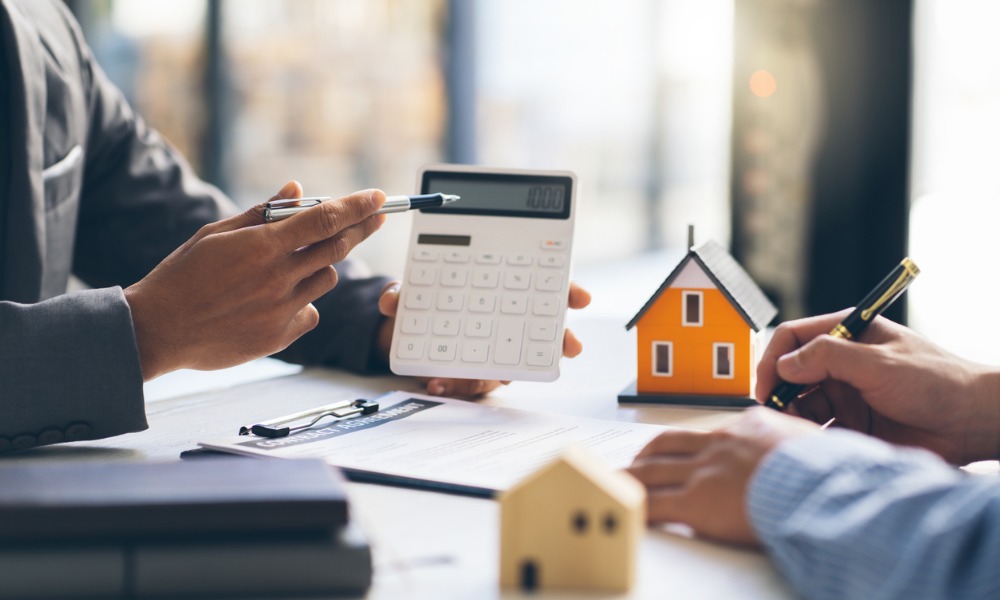 Amidst the backdrop of a tumultuous economy, rising interest rates, and frozen transaction markets, institutional target allocations to real estate have remained flat for the first time in 10 years, at 10.8 percent, says the '11th annual Institutional Real Estate Allocations Monitor,' by Hodes Weill & Associates and Cornell University's Baker Program in Real Estate. Institutions in the US chose to spend 2023 focused on managing their existing portfolios in an environment in which investors are waiting for valuations to find a bottom. While the survey finds that institutions expect to hold target allocations steady in 2024, investors believe the next few years will prove to be good vintage years to capitalize on expected dislocation and distress.
The majority of institutions are at or over target allocations to real estate, with nearly 40 percent of survey respondents reporting overallocation to the asset class by an average of 200 basis points, in comparison to 32 percent of institutions in 2022 by an equal margin. However, while the denominator effect has been in play since early 2022, there are signs it is beginning to abate, bringing portfolios back into balance. This can be attributed to a rebound in public equities from a low in September 2022 combined with write-downs of private real estate portfolios. The survey notes that there are early signs that institutional portfolios have been trending towards allocation targets over the last several quarters, with institutions responding to the survey after September 1 reporting being underallocated by an average of 70 basis points.
Conviction Index at highest level
The "Conviction Index" in this year's survey, which measures institutions' view of real estate as an investment opportunity from a risk-return standpoint, increased from 6.0 to 6.4 – its second-highest level since the survey launched in 2013. The rebound in sentiment can be attributed to increasing optimism that compelling buying opportunities will emerge as valuations find a bottom. To that end, investors are starting to deploy capital to select opportunities after an extended period on the sidelines, though they remain cautious, citing concerns relating to further devaluations as interest rates remain higher for longer, and uncertainty regarding macroeconomic fundamentals, including the potential for a recession.
In 2022, institutions saw real estate portfolio returns moderate to 9.5 percent, following exceptionally strong performance in 2021 when institutions reported the highest returns generated over the past decade, at 17.1 percent. This return is consistent with historical averages and is 100 basis points above institutions' average target return of 8.5 percent. Survey respondents expect further declines, and potentially negative returns, in 2023 as portfolios continue to take write-downs.
"While target allocations are flat year-over-year, this follows 10 years of increases totaling 190 basis points, which represents an increase of over 20 percent," says Douglas Weill, managing partner, Hodes Weill & Associates. "Moreover, the industry has consistently outperformed relative to target returns over the long-term. Despite short- to medium-term macroeconomic disruption, investor conviction in the asset class remains near its high, and the asset class continues to play an important role in institutional portfolios alongside other alternative allocations including private equity, private credit, and venture capital. From a macro perspective, the looming wall of debt maturities may be the catalyst for valuations to find a bottom, encouraging investors to return from the sidelines."
Americas to hold target allocations flat
Institutions in the Americas expect to hold target allocations flat over the next 12 months, and EMEA-based institutions, with the highest target allocation at 11.5 percent, indicated an intention to lower target allocations by 20 basis points. A substantial portion of this decline is out of Europe, where nearly 20 percent of institutions report an intention to lower target allocations. The APAC region was the only one to report an anticipated increase, with target allocations expected to rise 50 basis points from 9.5 percent in 2023 to 10 percent in 2024.
The United States remains the preferred destination for capital allocations from both North American and international investors, with 89 percent of institutions reporting they are actively investing in the region, followed by 73 percent in Continental Europe, 65 percent in the UK, and 41 percent in Asia. Approximately 45 percent of institutions expect to invest the same amount of capital in North America in 2023 (up from 38 percent in 2022), while 23 percent expect to invest more capital in the region. Australia also saw a marked increase in institutional demand year-over-year, from 30 percent to 41 percent, matching Asia in terms of investor appetite. Notably, after retrenching and turning their focus to domestic strategies given uncertainty in the market, institutions are planning to increase cross-border investments.
Despite a sluggish fundraising environment that has persisted since 2022, more than 80 percent of institutions report that they are now actively considering investments in funds. Faced with overallocation, institutions report that a majority of investments (64 percent) are expected to be allocated towards existing manager relationships, and only 11 percent of institutions are willing to invest with first-time fund managers, down from 16 percent last year.
As it relates to risk preference, higher-return strategies continue to be the focus, with over a quarter of institutions expecting to invest more in both opportunistic and value-add strategies. Investors are also showing an increased appetite for credit strategies, with 34 percent of survey respondents noting they are planning to invest more capital in real estate debt, up from 14 percent in 2022. Furthermore, approximately 42 percent of institutions are planning to invest more capital in REITs to complement their private real estate portfolios, with 55 percent of REIT investors citing liquidity as a primary objective.
In addition, institutions are continuing to emphasize the importance of ESG when making investment decisions, and investment managers continue to reposition their organizations and product offerings in response. This year, approximately 58 percent of institutions indicated that they have a formal policy in place, up from 56 percent in 2022 and 32 percent in 2016. However, the impacts of those policies on investment decisions vary by region. European institutions continue to lead the industry, with 89 percent responding that their investment decisions are influenced by ESG policies, compared to 28 percent of institutions in the U.S., where the political climate around ESG is more complicated.
175 institutions from 25 countries participated in this year's survey, representing aggregate AUM exceeding US$10.2 trillion and portfolio investments in real estate totaling approximately US$1.1 trillion.