Employees want employers to reject 'one-size-fits-all approach to benefits,' says expert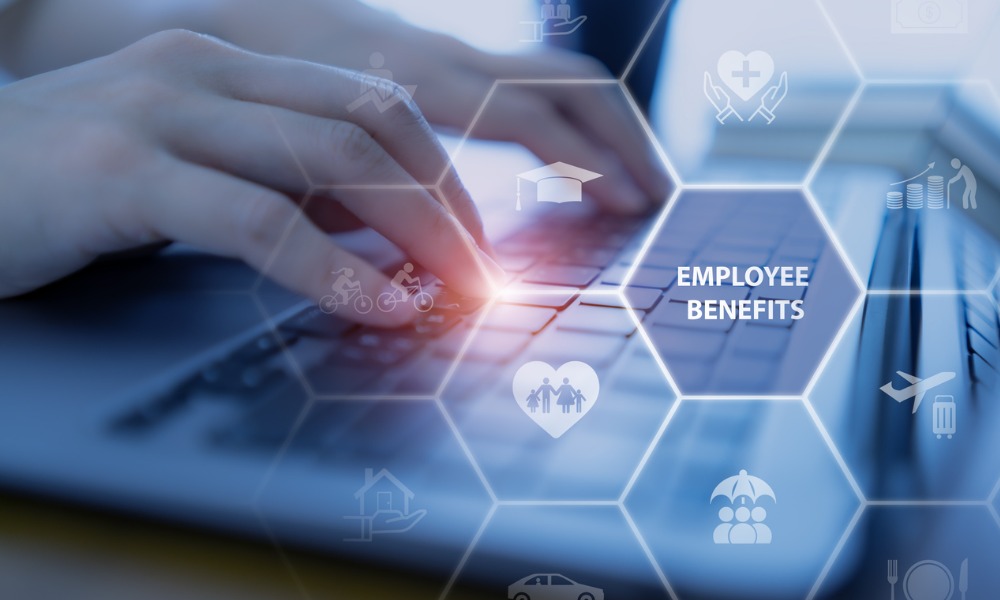 At a time when employers have some workers reporting in the office and others doing their jobs from elsewhere each and every day, what can employers do to ensure a sense of belonging?
Offering unlimited vacation to workers may be the answer, according to a report from Achievers Workforce Institute (AWI).
Unlimited vacation ranks at the top of the list of the most effective tools and benefits that drive belonging according to workers, finds the report.
Workers who make this claim are 43% more likely to feel a strong sense of belonging at work, according to the report. This group is also 66% more likely to be engaged, 54% more likely to have high job commitment and 48% more likely to self-report being productive at work.
"There's a belief that employees who have no set vacation limit take less time off compared to employees given a specific, generous amount such as six weeks," says Hannah Yardley, chief people and culture officer, Achievers.
"Our data shows that there are positive benefits to unlimited vacation policies; however, it is up to leadership to empower managers and individuals to take as much leave as they want or need. It is this relationship built on psychological safety and trust that ultimately influences the amount of time employees take off and an employee's sense of belonging."
No 'one size fits all'
Joining unlimited vacation in Achievers' list are:
digital pharmacy (+37%)
always-on listening tool such as an AI chatbot (+33%)
tools to connect employees with their coworkers (+25%)
childcare support, either on-site or subsidy (+23%)
"Belonging is a fundamental human need that plays a crucial role in shaping our overall wellbeing and satisfaction, both in personal and professional contexts," says Kumari William, vice president for belonging and diversity at Workday. "When individuals feel a sense of belonging within their workplace, they are more likely to be happier, healthier, and more productive. Moreover, they tend to stay with the company for longer periods, contributing to increased stability and continuity within the organization."
However, employers should do away with the "one size fits all" approach to benefit packages, according to Achievers' survey of 3,500 respondents from Australia, Canada, Singapore, UK, and USA conducted in July 2023.
That's because different benefits are more impactful on some groups than others.
For example, having egg freezing or caregiving support available does not increase belonging for men, but increases women's rate of belonging by 22% and 45%, respectively. In addition, childcare support increases men's sense of belonging by 15% and women's by 29%.
Also, among workers with disabilities, unlimited vacation has an even higher effect, increasing the likelihood of a strong sense of belonging by 57%. Among this group, pet insurance also increases sense of belonging by 53%, compared to an 18% increase for the general population.
"We're increasingly seeing employees demand and expect a personalized work experience. This includes rejecting a one-size-fits-all approach to benefits," Yardley says. "When assessing what benefits to prioritize, as HR leaders, we have to think about our employee population and what's going to have the biggest impact for the people on our teams."
Instead of making workers happy all the time, employers should be focusing on what drives happiness in the workplace, which are purpose and connection, Amy Shepley, president of organization performance company Birkman, previously told Canadian HR Reporter.
Inclusivity in benefits
But how can employers ensure that they practice inclusivity when it comes to benefits?
Accessibility is key, says Abigail Quartey, health consultant at global benefits firm Benefex, via the Reward & Employee Benefits Association (REBA).
"One of the first steps to creating an inclusive benefits package is to ensure that all employees have equal access to it," she says. "This means re-examining selection processes, eligibility criteria and communications to ensure that they do not inadvertently exclude anyone."