A clear signal from the central bank would be a 'green light' for markets, says advisor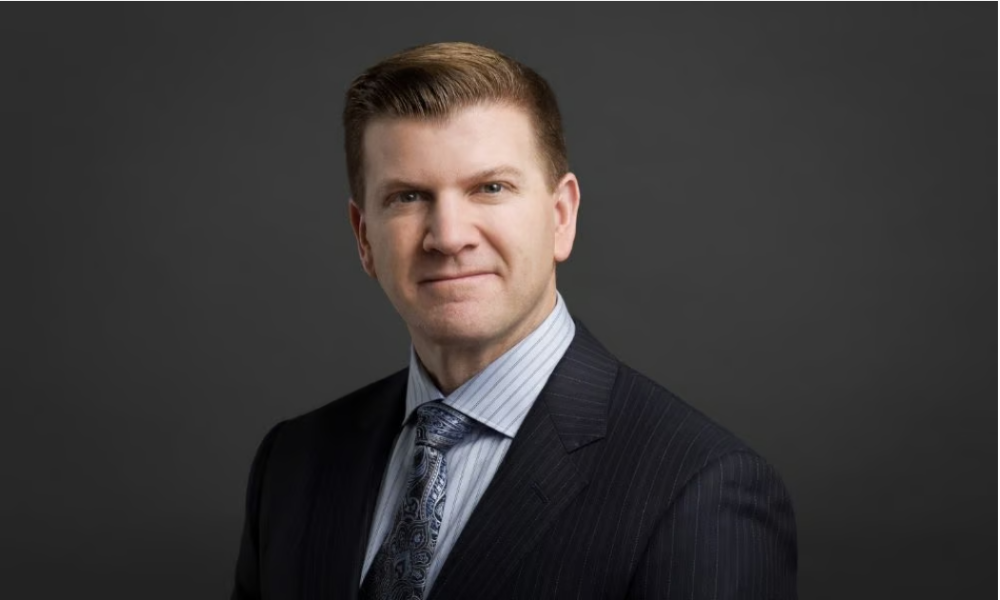 After two straight sessions of interest rate hikes, Canada's central bank provided a measure of relief for Canadian consumers and borrowers with its decision to hold yesterday. But the fact that it's not closing the door to further increases speaks volumes, according to one advisor.
"What continues to stand out is the hawkish tone that the Bank of Canada – as well as the Federal Reserve, for that matter – continues to take," says Allan Small, senior investment advisor at the Allan Small Financial Group with iA Private Wealth.
"They keep coming back to the fact that inflation is still too hot and hasn't reached their target yet. And therefore, they could raise rates yet again before the year is over."
High rates putting the brakes on economy
The past few months have seen a significant easing in headline inflation from its 8.1% peak in 2022, including June's 2.8% print. But that victory proved short-lived as Canada's consumer price index rebounded to 3.3% in July, frustrating the central bank's efforts to keep it within the 2-3% neutral range.
"Recent CPI data indicate that inflationary pressures remain broad-based," the BoC said in its rate decision statement yesterday. "With the recent increase in gasoline prices, CPI inflation is expected to be higher in the near term before easing again. … The longer high inflation persists, the greater the risk that elevated inflation becomes entrenched, making it more difficult to restore price stability."
With the policy rate now at 5%, Small says Canadians are having to spend more money on servicing debt. In Statistics Canada's July CPI report, the agency highlighted a 30.6% year-over-year gain in the mortgage interest cost index, making it the largest contributor to headline inflation.
"We know the average Canadian has a lot of debt. They're spending more on mortgage payments," Small says.
"The more money they're having to spend on paying the interest on their debt, the less they're spending on the economy, whether it's on houses, big-ticket items, clothing, or going on trips," he says. "The fact that interest rates remain at these high levels, in my opinion, is definitely slowing the economy."
Premiers' letters 'great for politics,' but non-factor for BoC
In the days leading up to yesterday's announcement, premiers from three separate provinces – David Eby in BC, Doug Ford in Ontario, and Andrew Furey from Newfoundland and Labrador – penned letters to BoC Governor Tiff Macklem, asking the central bank to consider the negative impacts of rate hikes on Canadians.
While those messages certainly garnered attention from the media, Small doesn't believe they played a role in the central bank's decision to stay its hand.
"Although great for politics, I don't think the letters from the premiers had much weighting for the Bank of Canada," he says. "The Bank of Canada, like the Federal Reserve, is independent of political influence, so I don't think that has much bearing on what their decision was, or will be going forward."
From an investment perspective, Small noted that September has historically been a weak month for markets. With market valuations near 52-week highs coming into the month – trailing PE ratios for the S&P were at 18 to 20 times, he said – many investors would understandably be in a selling mood.
"Having said that, I think if you step back, you'll realize are now much closer to the end of these interest rate-hiking announcements," he says. "Whether or not they lower interest rates any time soon, I think that's not as important as stopping the hikes."
Should the BoC finally declare an end to their rate-hiking, Small says it could provide a boost to the markets. Still, given central banks' propensity for equivocation, it's not clear to Small – or anyone, for that matter – whether it will ever make a statement to that effect.
"I think if we go a few meetings in a row where the BoC doesn't raise rates, it will be a green light, and you could see markets go higher," he says. "I think that could happen as soon as the fourth quarter."