See how employers are facing workplace mental health and wellbeing challenges head-on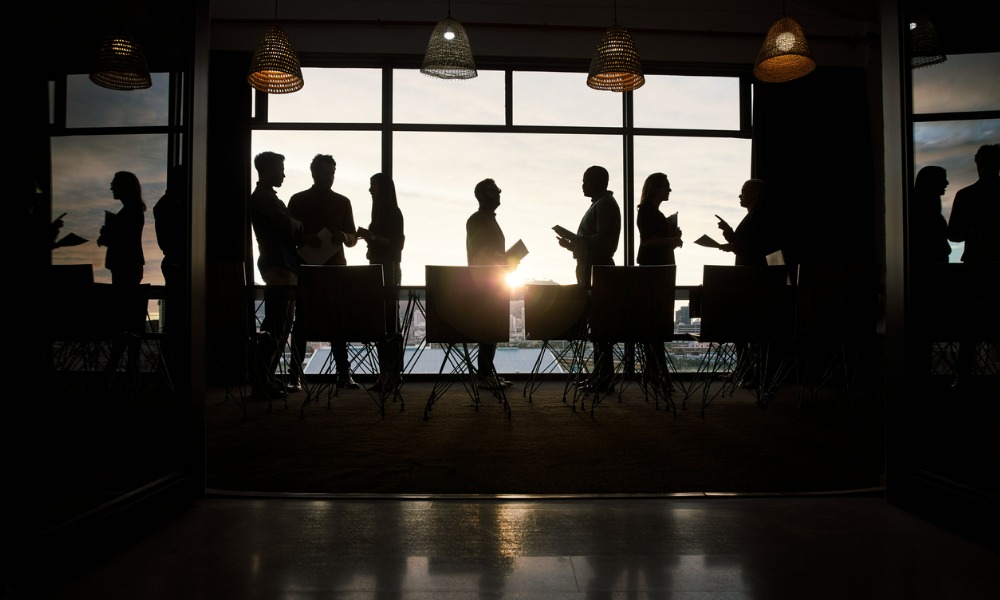 Employers are struggling to meet their employees' healthcare benefits needs – and employee satisfaction, wellbeing, and retention are at stake, says the 13th annual 'Aflac WorkForces Report' by Aflac Incorporated, a provider of supplemental health insurance and products in the U.S.
The survey underscores employees' concerns about mental health – especially burnout. Employees want their employers to care about their overall wellbeing and provide resources to stay ahead of burnout, but the study shows their confidence is waning – causing some to consider other job opportunities.
Consistent with 2022 survey findings, more than half (57 percent) of workers say they are currently experiencing at least moderate levels of burnout. The most significant culprit is workplace stress – with heavy workloads as the biggest stressor – and it's disproportionately affecting both women and younger workers. The survey also shows:
Employees' confidence in how much their employers care about them has declined significantly: 48 percent in 2023; 56 percent in 2022; 59 percent in 2021.
The overwhelming majority (89 percent) of employees who report high levels of burnout also have experienced other mental health challenges over the past year, including anxiety, depression, and trouble sleeping, among others.
Sixty-seven percent of Gen Z and 64 percent of Millennials say they are facing moderate to high levels of burnout.
Women are vulnerable, too, with 75 percent reporting burnout at work as opposed to 58 percent of men.
Employers face challenges head on
"Survey results on mental health and wellbeing in the workplace are alarming and continue to be challenging, but employers can face these challenges head-on and turn them into opportunities," says Jeri Hawthorne, senior vice-president, chief human resources officer, Aflac Incorporated. "Offering benefits that include mental health tools and resources, in addition to work-life balance perks such as flexible work schedules, can help with employee satisfaction, retention, and recruitment."
The steady rise in benefits costs and looming concerns of increasing prices of everyday goods and services are causing employers to cautiously navigate balancing their benefits budgets, satisfying employees – and, more importantly than ever, retaining them. The study shows that 53 percent are at least somewhat likely to accept a position with lower pay but better benefits.
"The cost of benefits is creating a ripple effect for employers," says Hawthorne. "They want to remain competitive by offering benefits their employees are looking for while staying budget conscious. They're also faced with retention pressure and tough decisions to push expenses to employees, such as increasing employee deductibles or employees' share of health insurance premiums."
The gap between perception and experience
The gaps are widening between employers' perceptions and employees' lived experiences with benefits satisfaction and understanding, says the study. In fact, 78 percent of employers believe their employees are highly satisfied with their benefits, compared to only 59 percent of employees who express high satisfaction. As well, 79 percent of employers think employees understand benefits costs well, while fewer than half (48 percent) of employees say they do.
"When employees do not fully understand the inner workings of their policies and healthcare costs, it's difficult for them to prepare for an unexpected medical event. It's important for employers to actively communicate about benefits year-round – not just during open enrollment periods."
Survey responses also show employees' needs are not being met when it comes to enrolling in and managing their benefits online. Most employers recognize the importance of having a benefits provider that offers a user-friendly, digital interface. A similar proportion of employees value the convenience of managing their benefits online. The survey says:
Eighty-two percent of employees overall – and 87 percent of Millennials – think it's important to enroll in and manage their benefits online.
Eighty-two percent of employees stress the importance of being able to manage benefits online, yet 45 percent of employers do not offer the ability to enroll in benefits online.
Sixty-four percent of organizations offer online benefits management, down from 67 percent in 2022 and 79 percent in 2021.
Eight in 10 employers indicate that it is very important for their benefits provider to be innovative and lead in digital technology.
Nearly one-third of employees say they aren't comfortable working with artificial intelligence (AI) to manage their benefits, whereas fewer employers (one in 10) feel the same way.
"Employers have an opportunity to build benefits programs their employees need and make it easy to navigate and manage their options online. Leaning into benefits providers who excel in digital technology can make a big difference and increase employee satisfaction," says Hawthorne.
Supplemental insurance helps provide financial security
Supplemental benefits that directly address employees' anxieties about the future can be a compelling solution. According to the survey, more than half of all employees express a high degree of interest in purchasing supplemental health insurance that helps cover serious illnesses or conditions – if they have family history. This interest is higher among younger generations than Baby Boomers.
The majority of employees (88 percent) with supplemental insurance say those benefits provide an added layer of financial security, yet only 39 percent of employers indicate that they offer supplemental insurance options to their employees. Of employers who offer supplemental insurance to their employees, 80 percent believe these benefits help with recruitment, and 82 percent say they help with retention.