80.8% of working Americans say that employee morale will be much higher if employers celebrated their milestones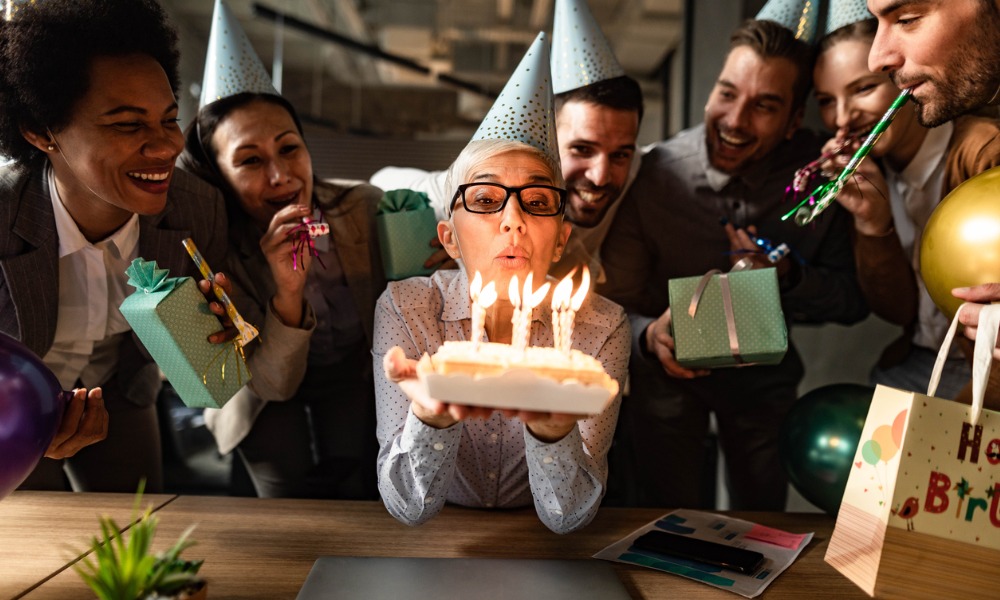 Most working Americans said that employee retention and morale would be higher in the workplace if employers celebrated their employees' personal milestones like birthdays, a report by Snappy found.
The report showed that 80.8% of the surveyed working Americans agreed that their morale would be much higher if their employers celebrated employees' important personal milestones like their birthdays. 74.6% also said that they would be much more likely to stay in the company if that was the case.
However, even with 89.4% of Americans saying that they enjoy celebrating their birthdays, the study found that 91.8% of the respondents preferred celebrating their co-workers' birthdays over their own.
67.1% of the respondents said that they would simply like to have their birthdays acknowledged privately through personal messages, greeting cards, or gifts instead of an announcement or celebration involving the entire company. This may have a connection with the report further showing that 58.4% of the respondents dislike having the "Happy Birthday" song sung to them publicly.
The gifting company's research showed that 64% of Americans believe that receiving birthday presents is something they consider as an important tradition in birthday celebrations.
As 90.1% of Americans say that receiving gifts on their birthday allow them to feel loved and valued, 67.5% of the respondents said that if they were to receive a gift from their employer commemorating their birthday, they would be much more satisfied with their jobs. Birthdays are also what employees believe to be the most important time to receive gifts from their employers.
76.8% of the respondents reported that they received a gift from their employer every year on their birthday.
The respondents believe that the appropriate amount of money that their company or their bosses should spend on birthday gifts for them ranges from $58.90-$64.09. On the other hand, they believe that $47.01 is the average amount of money to spend on birthday gifts to their bosses.
According to the study, women are much more likely to send birthday presents. Millennials and Gen Z are found to be the generations that prioritize giving birthday gifts to friends, family, and their coworkers.