How employers can remain committed to providing high-quality health and well-being offerings while remaining steadfast in managing overall costs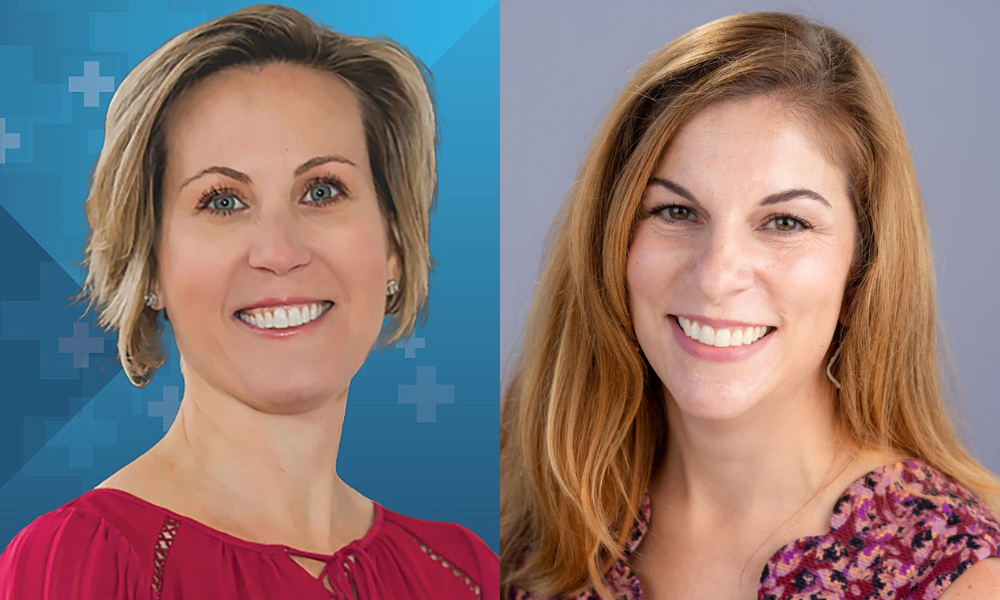 Employers are dealing with surging costs for benefit plans with cancer taking over from musculoskeletal conditions last year as the top driver of costs and mental health climbing furiously to catch up to the top spot.
Mental health needs among workforces has continued to climb this year, with 77% of large employers reporting an increase and another 16% anticipating one in the future, says Business Group on Health's '2024 Large Employer Health Care Strategy Survey.' This represents a 33 percentage-point surge over last year, when 44% of employers saw an increase in employee mental health concerns.
However, cancer was still the top driver of large companies' healthcare costs while rising prescription drug costs also proved to be a leading concern. Cancer overtook musculoskeletal conditions last year as the top driver of large companies' healthcare costs and shows no sign of abating in the coming years.
Yet as businesses respond to the increase in mental health needs, grapple with soaring healthcare costs, and address issues of health equity and affordability, they will continue to invest strategically in diverse health and well-being offerings for the upcoming year.
Navigate challenges
"Our survey found that in 2024 and for the near future, employers will be acutely focused on addressing employees' mental health needs while ensuring access and lowering cost barriers," says Ellen Kelsay, president and CEO of Business Group on Health. "Companies will need to creatively and deftly navigate these and other challenges in the coming year, especially as they remain committed to providing high-quality health and well-being offerings while managing overall costs."
Three-quarter of employers "are looking to provide training to managers to help them recognize mental health issues and direct their employees to appropriate services," says Brenna Shebel, vice-president of Business Group on Health. "Interestingly, we're starting to see growth in the percent of employers that are doing a similar training but for peers or employees, not necessarily in a managerial position. So, we're providing training to employees so they know what to recognize and how to support or direct their co-workers, should they be facing a mental health struggle.
"We need to address the affordability issue when it comes to access for mental health services as well," says Shebel. "Employers are working to reduce cost barriers, whether providing completely free mental health services or at least reducing the cost for employees. Employers are largely maintaining their efforts year over year to reduce those costs. The most common way that they are providing a low to no cost option for mental health support is through virtual counseling and tele-mental health."
The survey shows pharmacy costs continue to affect trend and affordability as well. While 92% of employers are concerned about high-cost drugs in the pipeline, 91% report concern about pharmacy cost trend overall. This comes as employers have experienced an increase in the median percentage of healthcare dollars spent on pharmacy, from 21% in 2021 to 24% in 2022. For 2024, employers say they plan to deploy various pharmacy management strategies.
Plan and patient affordability
After plan design changes, healthcare trend may reach a 6% increase in 2023 and 2024, which is higher than historical increases. Employers say they will continue to focus on plan and patient affordability, underscoring the demand for delivery system and payment transformation to focus more heavily on improvement in outcomes, lowered total cost of care, reduction in unnecessary services, and the prioritization of prevention and primary care.
In 2024, employers plan to assess partnerships and vendors to ensure value and higher-quality, cost-effective services. The survey also shows that employers are holding vendors accountable for greater transparency in results, pricing, and contractual terms. In addition, nearly half of employers plan to require vendors to report on health equity measures, while many seek to streamline partnerships and vendor offerings.
Employers identified transparency as a potential tool to contain costs and improve quality, enabling employees to make more educated healthcare decisions (87%). Employers also expressed support for engagement platforms, which could aid employees in identifying and navigating appropriate health and well-being solutions. In addition, 73% of employers prioritized requirements for more transparency in pharmacy benefit management (PBM) pricing and contracting, while 58% expressed an interest in additional reporting and better provider quality measurement standards.
Virtual health essential to strategy
While employers continue to see virtual health as essential to their overall strategy, they are less inclined to see virtual health as transformative on its own. In 2021, 85% of employers said virtual health would impact overall delivery, compared with 74% in 2022 and 64% in 2023. Employers indicate concerns with virtual health, including a lack of integration among solutions.
"We certainly see a lot of virtual capabilities offered in the past several years, specifically as relates to chronic conditions," says Kelsay. "Employers are taking a second and third look at all the solutions that they've implemented over the past several years that have actually resulted in improved outcomes, better cost, and better patient experience.
"When you look at something like chronic condition, you might have a standalone virtual health solution and you may be attempting to manage that alongside a community-based provider. Now employers want to make sure that those are integrated, and that they are all delivering the highest quality care possible and not creating redundancy or layering on extra cost into the systems.
"Employers are becoming increasingly discerning in their partnerships, not solely pertaining to virtual health partnerships, but all partnerships. They want to know providers are actually delivering what they said they would deliver. And, that's improved outcomes, better patient experience, and hopefully, reductions in total costs of care."
The survey shows that employers' health equity approaches continue to evolve, with a focus on specific communities and populations within the workforce. In 2024, most employers (86%) plan to collaborate with employee resource groups (ERGs) to promote benefits and well-being initiatives to specific groups, while 61% say they will require health plan and navigation partners to maintain directories of healthcare and mental health providers. In addition, 85% of employers plan to implement at least one strategy to support the health and well-being needs of LGBTQ+ employees.