Khan Tran, of real estate platform TAS, went from balancing books to building communities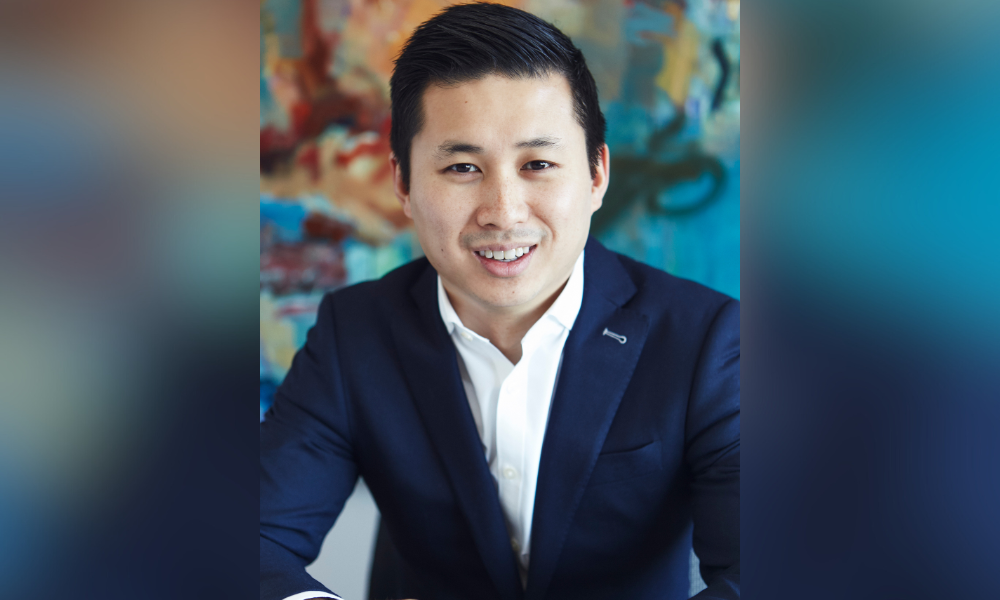 Khan Tran started his career as a chartered professional accountant (CPA) because he thought it would be a "safe profession" where he could earn a good living. However, he quickly realized he wanted to achieve more in life and sought employment that offered challenges and the opportunity to make a difference. He wanted to build a career in alignment with his values.
Tran became a certified Chartered Professional Accountant (CPA) and Chartered Financial Analyst (CFA) with a BBA from Wilfred Laurier University. 
After a few years at accounting firms and investment management companies, he found an opportunity as a portfolio manager at the CPP Investment Board (now CPP Investments). This role introduced him to real estate.
"CPP has just started actively investing in real estate and its portfolio wasn't very big, with mostly Canadian investments," says Tran. "The mandate was to go to the US and find opportunities, find real estate, and grow the portfolio. We had a lot of capital."
"It was a great time to grow up in the industry. We had a lot of autonomy. One day we'd be traveling to Los Angeles and touring malls to buy, then the next day we'd be in Allentown, PA, looking at industrial buildings and farmland. I worked with some of the smartest people in the industry and the experience was just invaluable."
During his time at CPP, Tran learned a lot about the real estate industry. "We had a wide lens globally on both investment partners and developers and we learned who was going to be a good investment and who wasn't.
"Some of the trends I saw in real estate helped inform the next stage of my career and my move to TAS." He says he became aware of TAS, saw what the company was doing, and knew he could contribute.
He joined the company in 2018 as executive vice-president, investments, and was made chief investment officer in 2021. He says the role provides him with the challenges and variety he likes, and he gets to work with "an incredibly talented team." It also offered the opportunity to impact the community.
TAS is a real estate platform with a mandate to generate meaningful impact. The company focuses on impact-driven ground-up development and asset management and manages a best-in-class equity platform focused on the belief that profit is foundational, but not the only goal.
The company pursues opportunities that create value for investors and generate measurable social and environmental impact. Its active development pipeline and portfolio under management totals over seven million square feet of residential and commercial space. It uses real estate as a tool to drive profit and purpose.
TAS has developed an "impact framework" to reframe capital to be inclusive of social environmental and cultural capital alongside financial capital and show that it can actually drive impact alpha.
"I enjoy being able to sit down and problem solve and look at things in a different perspective. I also appreciate and understand how different things in our business and industry all interconnect," says Tran.
He adds that there are a lot of challenges in real estate today. For example, fluctuating interest rates are a big challenge for the real estate industry. "At the beginning of last year, a construction loan would have had an interest rate of 3%. Now it's 8%. It's harder to make the economics work. There is a genuine need in the market for housing, so we need to create housing in a way that incentivizes developers to build and make a reasonable profit.
"We're getting to a breaking point in the system where everyone sees the imbalance, but we have many creative and bright minds in the industry who are finding ways to make it work, whether it's through developing public or private partnerships or through creative delivery of systems.
"I believe that's where innovation usually breaks out. It's during these really challenging periods when people are forced to think of creative ways to solve problems."
Tran is proud of the work TAS does and feels grateful and privileged to be a part of it.