I want to reframe the definition of capital, says CEO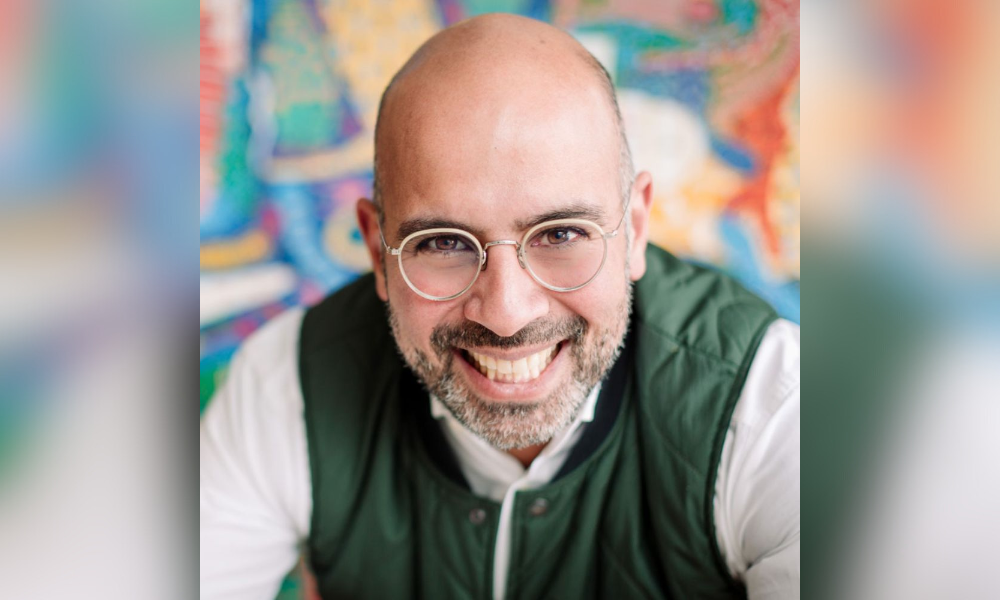 It is possible to unite profit and purpose, and this is the foundation of TAS, an impact real estate company based in Toronto, ON.
What started as a custom home building business in the 1980s has developed into a real estate platform for generating meaningful impact. Today, the company focuses on impact-driven ground-up development and asset management and manages a best-in-class equity platform focused on the belief that profit is foundational, but not the only goal.
Mazyar Mortazavi, TAS president and CEO, says he wanted to use architecture, building, and design as a means of creating a place as opposed to just building a space, with a people-centric element tied into the architecture.
The idea originated in the early 2000s when Mortazavi defined a corporate social responsibility framework for the company.
"It has evolved over the last years to really embed ESG (environmental, social, and governance) into the DNA of the company and in developing the impact framework," he says.
Mortazavi wanted to articulate TAS' operations with measured outcomes to "demonstrate that profit and purpose coexist with one another.
"Capital is seen as purely a financial construct but, given the role that real estate plays in the urban context and given the extreme pressures of the urban context from a socioeconomic culture and social, political view, we believe if we begin to reframe capital to be inclusive of social environmental and cultural capital alongside financial capital, that we can actually drive impact alpha.
"We're able to drive at or above market returns as we build affordable housing and public libraries, focus on deep engagement with indigenous communities around reconciliation, and continue our effort around equity and inclusion across various segments of society.
"It's very much about reframing the stakeholder engagement in a pursuit of collective outcomes and demonstrating the fact that it is not concessionary to capital returns."
In order to accomplish this framework, Mortazavi and his team set out and committed to aligning TAS' financial reporting and its impacting reporting together.
Delivering societal benefits while providing market returns
The company has released its second annual 'Impact Report,' that outlines how TAS leverages assets to deliver environmental and societal benefits, both today and over the long-term, while providing market returns to its investors. It also reveals insights from among the 1,000+ impact indicators the company is measuring as part of its Impact Measurement System, which Mortazavi says is one of the most comprehensive and rigorous in the industry.
The report focuses on the key actions TAS carried out in 2022 and is the second annual follow-up to the company's '2021 Impact Management Framework,' which serves as its statement of purpose and sets out strategies and long-term objectives for its real estate investment, development, and asset management businesses.
Highlights from the report include:
TAS led the industry in diversity with 53% female and 57% BIPOC team members,
developed a Whole-Life Net-Zero strategy, which it is piloting at 880 Eastern Avenue,
diverted 93% of waste (32,000 tonnes or the equivalent of more than 5,300 orca whales) from landfill at its 2 Tecumseth Street project'
finished construction of The Campbell in Toronto, providing 236 new rental units, including 10 affordable homes for women-led households fleeing domestic violence,
reached 8.8% affordable gross floor area (GFA), with an aim of at least 10% in all new buildings, and
acquired two new sites, underwriting 10% affordable GFA in each, and
advanced a first-of-its-kind partnership with the Toronto Public Library that will see a new branch open at The Campbell.
Currently, TAS continues to grow and is expanding its work across Canada.
"We are now working with investors from around the world, so we're attracting global capital because of the fact that global investors are seeing sort of the leadership position we have in this arena," says Mortazavi.
"While we are a Canadian company, we've set out a global strategy to reset the system and we're demonstrating how this is possible. This is very much about global leadership and how we need to reimagine our cities."
TAS has an active pipeline and portfolio totalling over seven million square feet across 22 properties throughout the Greater Toronto and Hamilton, ON, Area with an ongoing national strategy that is expanding across key Canadian cities.