Those with employer benefits report improved financial and mental wellbeing, says RBC Insurance report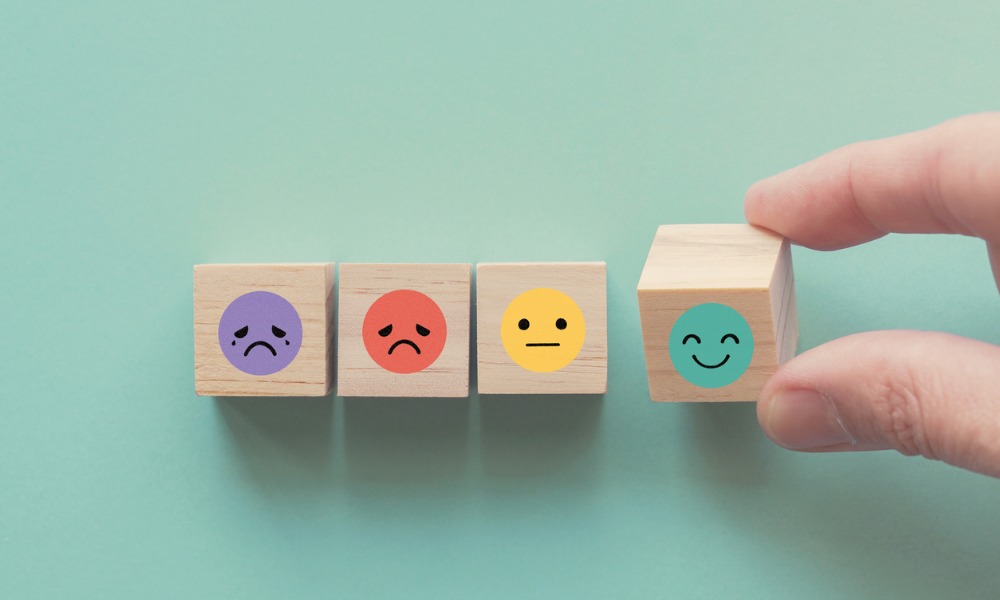 A new study from RBC has found that two-thirds of working Canadians (66%) with access to employer-provided benefits rate their overall wellbeing as good or excellent, in contrast to just under half (49%) of those without such benefits.
Individuals with employer-provided benefits also experience better mental health (65%, up 5% from 2022) compared to those without benefits (51%, down 2% from 2022). This points to divergent trends and a widening gap between the two groups. The majority of Canadians with employer-provided benefits also feel that their employers support their work-life balance (81%).
Notably, a growing disparity emerges when examining financial health among Canadians based on their access to employer-provided benefits.
More than half (54%) of workers with these benefits rate their overall financial health as good or excellent, in contrast to only a third (33%) of workers without such benefits. Lower-income households (earning less than $40,000) are considerably less likely to have employer-provided benefits (44%), compared to higher-income households earning $60,000 to $100,000 (83%).
Older millennials (aged 35 to 44) report the weakest financial health among all Canadians, with only 44% feeling positively about their current financial situation.
This arises at a time when millennials face high levels of household debt. According to RBC Economics, the total debt-to-disposable income ratio for these Canadians reached 250% in 2019, an increase from the roughly 150% reported for the same group in 1999. The study suggests that this debt is set to rise further in the coming years, as Canadians renewing their mortgages could face a 25% increase in monthly payments.
"There is a sense of stability that comes with knowing that your needs and the needs of your family will be taken care of in case of the unexpected, and that definitely contributes to feelings of overall well-being," said Andrejka Massicotte, head of group benefits at RBC Insurance.
"Considering all of the possible situations that can happen in life, having comfort that you will be able to focus on recovery rather than the cost of care if you get sick, or that you will be able to access mental health supports and services and well-being programs if you need them, can have a very positive impact on your financial and mental health," Massicotte continued. "Group benefits offer a peace of mind that allows you to focus on the important things in your life."
The study also highlights changing preferences for accessing benefits, with a growing preference for online services, which have become increasingly accessible in recent years. The features that Canadians desire most from employer-provided benefits plans include:
Access to doctors and specialists (73%)
Online pharmacies (72%)
Online prescription glasses (65%)
Online mental health and wellness programs (61%)
Services for wellness and management of chronic diseases (57%)
Tailored employee benefits are becoming increasingly important to the vast majority of Canadians (89%) who have access to them. Overall, satisfaction with their benefits is high, with 83% of Canadians saying that they are content with their current benefits, and 87% indicating a strong understanding of what is offered to them.